How it Works
Solar blanket covers float on the water surface. the air bubbles create an insulating layer which traps heat in the pool.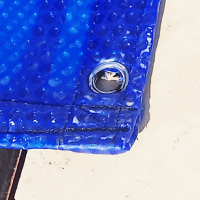 Applications
The heavier grade 500 micron solar blanket is ideally suited to both residential and commercial/school pools.
Solar blanket covers suit pools relying solely on the sun for heat.
Construction
A layer of dimpled clear plastic laminated to a layer of flat clear plastic
The plastic is u.v. stabilised and formulated specifically for the harsh environment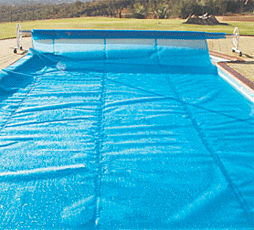 Cover care
• never shock dose the pool while the cover remains on
• never shock dose the pool while the cover remains on
• using a reel will extend the life of the cover
• use a shroud when the cover is on the reel during the peak of the summer
Why heat it?
• have more enjoyable swimming conditions
• have a longer swimming season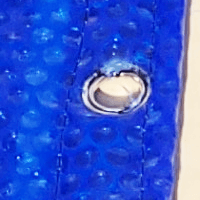 Radiated heat loss
Heat transfers from hot to cold. when the air temperature is lower than the water temperature heat will radiate out of the water into the air. this typically occurs at night and on colder days. the pool blanket acts as an insulating barrier to minimise this transfer.
Thermal resistance (R) is a measure of insulation effectiveness. heat is transferred from one material (water) to another (air) by conduction, convection and/or radiation. insulators minimise the transfer of heat energy. the R-value is an indication of how well a material insulates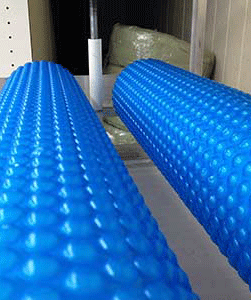 Evaporation heat loss
The majority of the heat loss (approx 95%) is through evaporation.
A pool cover provides a physical barrier which virtually eliminates evaporation
Preventing evaporation provides the additional benefit of reducing the need to continually top with tap water
Why choose a cover?
• Low initial cost
• No ongoing heating costs
• A cover can reduce your heating energy requirements by up to 70%
• Can be used in conjunction with heating systems
• If you are thinking about pool heating your first step should be a cover. if you find you require more heat then the next step is to invest in a heating system